TRUST + WIN-WIN
SIMPLY TAP AND DONE RIGHT
Our Key Success Enabler is to Establish TRUST and WIN-WIN between You and the Inspectors.
OUR TEAM
Global Fortune 500 management team to drive changes for the industry
Professional inspection team widely covered in the globe to meet the demands of changes
OUR MODEL
Competitive business model to maintain low cost for our clients
Together with the client's review operating model drive quality work and integrity of inspectors
OURSYSTEM

Convenient and easy to use system to streamline the process
User-oriented system features to support the automation, standardization and quality requirements
LET'S START THE NEW NORMAL WITH THE INSECTION BOOKING
If you have an account on our platform, just simply tap the buttons to select the following information to create the booking with the designated inspector.
INSPECTION DATE
PROTOCOL / SAMPLE PLAN / AQL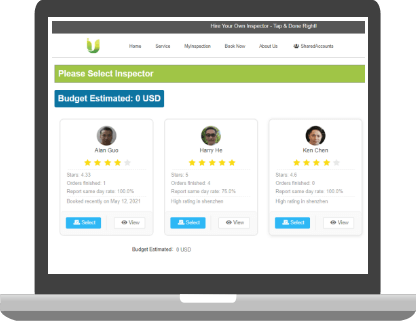 Don't have account yet?
Our systems
THE MOST IMPORTANT FEATURES OF THE SYSTEM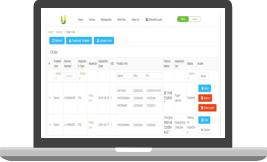 BOOKING PLATFORM
A single web platform to manage the inspection bookings and reports of your products at different stages; and track the inspector's activities at the factories to ensure the end-to-end quality control.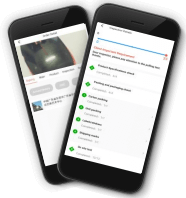 MOBILE APP
In sync with the web platform, the mobile app ensures the inspectors comply with your quality standards and collect the inspection data more accurately and efficiently.
KEY SYSTEM FEATURESey System Features
Booking Tools
Inspector Performance & Selection
Online Inspection Report
Inspection Protocols
Inspector Activities Tracking
WHAT ARE YOU WAITING FOR?